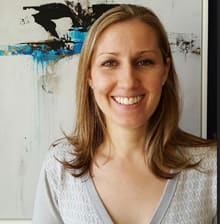 - Community Manager
Cassandra, our Community Manager, joined the HHHunt family in 2008. She was named Assistant Property Manager of the Year in 2013 and 2018. Cassandra was promoted to Community Manager in 2019. Originally from Wisconsin, she has called North Carolina home since 2004. Cassandra enjoys the outdoors, spending time with her family and is an avid Green Bay Packers fan.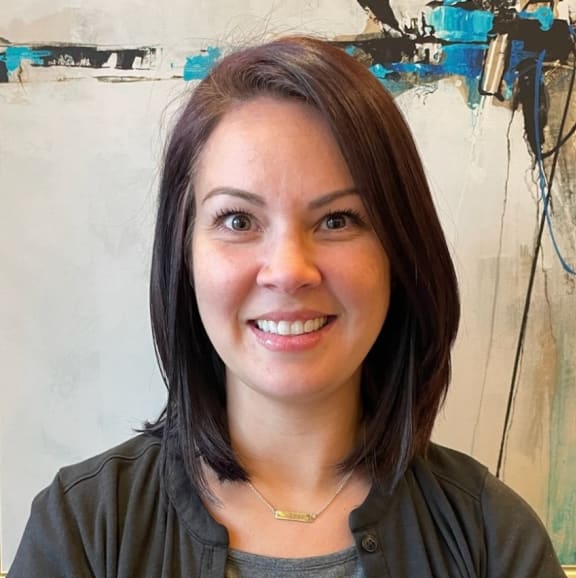 - Assistant Community Manager
Chantal is originally from Naples, FL and moved to North Carolina in 2013. She joined HHHunt in February 2014 and was promoted to Assistant Community Manager in August of 2019. Meeting new people daily is something she really enjoys about her job. When she isn't working, Chantal's favorite pastime is spending time outdoors enjoying the weather with her husband and their two boys.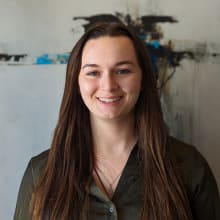 Marlene Claypool
- Leasing Consultant
Marlene relocated from Columbus, Ohio and joined the HHHunt team in September 2022. Marlene loves building new connections with people and learning new skills along the way. Outside work, she enjoys hiking, going to the gym and traveling on her motorcycle with her fiancé.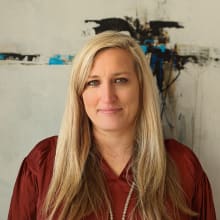 Stephanie Pendergrass
- Leasing Consultant
Stephanie relocated to Mooresville from Morganton, NC and joined the HHunt team in October 2022. She has three beautiful children, Marty, Michael, and Brayden. Stephanie's favorite part of being a Leasing Consultant is building and maintain relationships by establishing trust and rapport. In her spare time Stephanie enjoys traveling as well attending sporting events. Go Duke!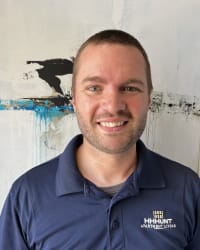 Shawn Mullet - CPO, EPA
- Service Manager
An Abberly Green original, Shawn has been with our community since we opened in 2006! He was awarded Groundskeeper of the Year in 2007, the Spirit Award in 2009, and Service Technician of the Year in 2011. He has extensive knowledge of the community and is adored by our residents. In his spare time, Shawn stays busy spending time with his wife and their four children.
Kevin Obney
- Service Technician
Originally from Cape Coral, Florida Kevin joined our Abberly Green Team in August 2018. He loves being outdoors, enjoys camping and spending time with his kids. Kevin has a natural eye for landscaping and design and helps us maintain our beautiful community.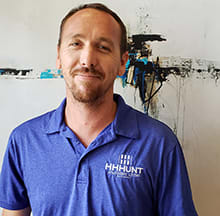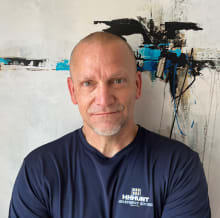 Steven Davis
- Groundskeeper
Steven is originally from Florida and joined Abberly Green in 2022. He brings with him a keen eye for detail as he has worked in landscaping for the past 5 years. Steven is also a retired police officer who served for 13 years in Georgia! In his free time, Steven enjoys spending time with his family, playing guitar and treasure hunting.
Tyler Kreais
- Service Technician
Originally from Oak Hill, Ohio, Tyler joined the Abberly Green Team in October 2022. He has worked in apartment maintenance since 2015 and on weekends enjoys doing odd jobs around the house. Tyler is married and his hobbies include playing video games and disc golf. He also enjoys cooking and learning how things work.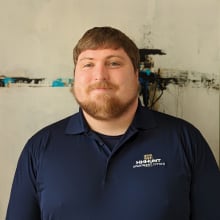 Testimonials
I have been a homeowner for most of my adult life. And I was train wrecked about moving into an apartment. But everybody at Abberly Green has been so helpful. The apartment I rented was immaculate for my move in date. Management was able to secure a garage for me - also immaculate. I have a washer and dryer. The maintenance crew has been SO patient, so kind, always available.
It has become Home! The feeling of it being Home is something that is hard to come by but Abberly Green soon quells any uncertainty in moving to a New Place! How does the feeling of home come about, well with your first contact with the office staff, then meeting the maintenance staff (if a concern come about, which rarely happens), and the grounds keepers! ---Customer service with a smile!
A very welcoming feeling here at ABBERLY Green Apartments!! Many reasons to recommend living here!! Pet friendly too!!
Professional, Efficient, and personable
Office and maintenance staff are the best! If I ever need anything, they come within 24 hours and always do a great job, with a smile. Everyone I know feels the same. I'm sure the Abberly Green staff is probably the best in HH Hunt, anywhere. Thank you very much!!
You have a fantastic maintenance team. They have always responded in a timely manner with extreme courtesy.
Everything is fantastic. This is the 2nd time I've lived at Abberly Green since 2012, and although the staff has changed since then everything is amazing this time as it was the first time! The property is beautiful, and the amenities are top notch!
I was treated with the so much respect! Ashley helped me right away and being from out of state, we hit a few bumps, but she worked with me and got everything all set for me! Also, when my apartment was ready, it had been professionally cleaned, it looked and smelt amazing! I am so happy here! So happy I signed on for 15 months!! It will likely be the only place I'm at before I buy a house! Not to mention their facilities, gym, pool, dog park, are beautiful and well kept!!!